Home - Cartoons - Photography - Sculptures - Flat Art - Computer - Other - Stuff
---
Incident at Red Bone Peak
by Tom Lechner
A 24 Hour jam done on
Comics Drawpocalypse at the
Cosmic Monkey,
April 5, 2008

You can read my first 24 hour comic here. Learn more about lots of other people's 24 hour comics at 24hourcomics.com. Doing this, if you can believe it, seems to have become an annual event!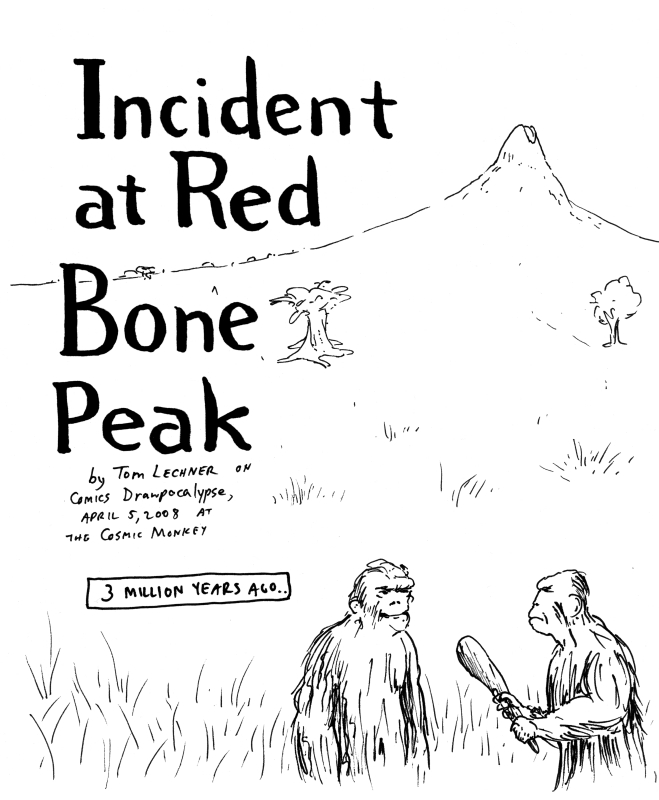 Back to cartoons
---
Home - Cartoons - Photography - Sculptures - Flat Art - Computer - Other - Stuff
---
Copyright 2008, Tom J. Lechner,